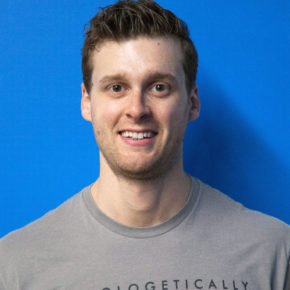 Trainer
Gavin McHale is a certified Exercise Physiologist (CEP) and holds a Bachelor's degree in Kinesiology from the University of Manitoba. He works primarily with clients who are sick of being injured and want to get stronger, lose weight or both.
Gavin was a goaltender at the Western Hockey League and College level, has trained young athletes to older adults and spoken to countless individuals, elite athletes, sports teams and businesses about fitness, lifestyle and nutrition.
Gavin's main goal is to educate people on what they're doing and why. He loves assessing movement and allowing everyone to train pain free in order to reach their goals and gain the confidence that strength training gave to him.
To learn more and contact Gavin directly, please visit his website at www.gavinmchale.com.