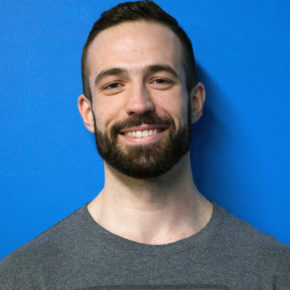 Trainer
Nick comes from a background of multiple sports at the high school level, whether that's on or off land, contact or non-contact, team or individual. He was also a Ukrainian Dancer with multiple groups for 17 years and has performed across North America. He leaves the University of Winnipeg in Spring 2017 with a 4-Yr BSc in Exercise Science as well as 3-Yr BSc in Biopsychology. Mid-way through his Biopsychology degree, he discovered his love for strength training, nutrition, and lifestyle management and switched to Kinesiology mid-stream. He is a 2018 Masters hopeful for either Medicine, Physical Therapy, or Exercise Science.
Nick has worked with a varying array of clients over his years of training and coaching. From lifestyle clients who are looking to stay fit, lose weight, or change some habits for the better, all the way to athletes ranging from children/adolescents through to professional athletes in the NHL, AHL, KHL and Olympic teams. His desire to help his clients achieve their goals is what keeps him going and shows in his training approach and style.
Oh, he was also in the Canadian Armed Forces for 2+ years, so a non-nonsense attitude and accountability are very evident in his sessions.
If you're interested in learning more about Nick and potential training opportunities, email him at natataryn@gmail.com