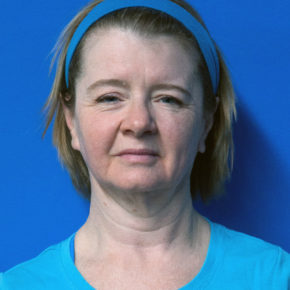 Trainer | Administration
Carol's background is a 30+ year career in healthcare as a baccalaureate registered nurse.   She excelled in quality assurance/improvement and systemization as well as bringing innovation to patient care in various settings.  She retired from nursing in 2016.
Carol has been with Richard Burr as a client for over 16 years. This developed into the desire to become a certified strength & conditioning specialist through the NSCA as of 2008.  Carol regularly works with all types of clients – elite athletes, lifestyle improvement and youth development.  Carol recently took on the role as administrative assistant for Richard Burr Fitness.  Carol has been active in many sports which coupled with her healthcare background, gives her broad knowledge & experience to help clients keep on their paths to better overall fitness & athletic performance.