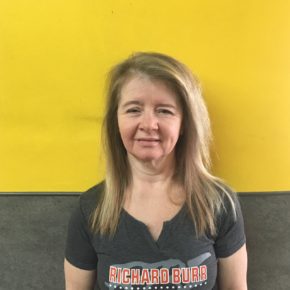 Trainer | Administration
Carol has been associated with Richard Burr since 2000. She started as a regular client which led to the desire to become a certified strength & conditioning specialist through the NSCA. She completed her certification in 2008. Carol regularly works with all types of clients – elite athletes, lifestyle improvement and youth development. Carol's background is a 30+ year career in healthcare as a baccalaureate registered nurse. She retired from nursing in 2016.
Carol has been active in many sports throughout her lifetime. This coupled with her healthcare background, gives her broad knowledge & experience to help clients keep on their paths to better overall fitness & athletic performance.
Carol also is the administrative assistant for Richard Burr Fitness