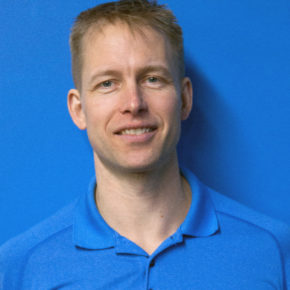 Owner | Trainer | Therapist
Richard Burr is the president of Richard Burr Fitness and is recognized by both his clients and his peers to be one of the elite personal fitness experts and trainers in Canada.
Richard graduated from the University of Manitoba in 1995 with a B.A. and the distinction of being recognized by the Canadian Inter-university Athletic Union as an Academic All-Canadian. He was awarded a Bachelor of Physical Education degree in 1997 and the honor of being named both Graduate of the Year and recipient of the Jeffrey S.Train Scholarship for outstanding commitment to the University of Manitoba Athletic Therapy Program.  He was certified as a Strength and Conditioning Specialist in 1998 and became a Certified Athletic Therapist in 1999. Richard is also a Certified Personal Trainer, CPT, Level 2 Weight lifting Coach, Certified FMS, SFMA, Soft Tissue Release, Certified in Acupuncture and Dry Needling & also accredited in Dynamic Neuromuscular Stabilization Level 1 and 2.
Richard began his career 20 years ago as assistant therapist with the Winnipeg Blue Bombers football club, while still attending university. During that time he implemented innovative and successful programs for professional football players. His goal was to improve their already superior performance, decrease the potential for injury, motivate through education and extend their career longevity.
Burr's increasingly high profile and successful results in these four areas lead him to develop sport specific training for hockey, tennis, racquet ball and golf.  The same concepts he applies to creating programs for professional athletes produce equally superior results for recreational athletes and fitness devotees seeking a competitive edge.
Burr's continued pursuit of athletic excellence lead to the opening of Richard Burr Fitness in 2008. This high quality workout and training facility is dedicated to helping athletes optimize their physical and mental performance in all areas of life. From this base of operations, Richard trains a growing group of National Hockey League Players (including several Stanley Cup Champions), NFL and CFL players, NCAA Division I and II tennis scholarship recipients and a number of other world class athletes as well as professional clients.
Richard Burr believes the best and most objective measure of the effectiveness of his training regimens with his devoted roster of clients is their personal results in sports, in work and in life. The testimonials speak for themselves.